Elina was born in St. Petersburg, Russia. Her family relocated to the United States in 1992. She proudly graduated from the University of South Florida twice where she holds a degree in Accounting and Audit, as well as, in Spanish Language and Literature. Elina is an Enrolled Agent, a federally authorized tax practitioner empowered by the U.S. Department of the Treasury to represent taxpayers before the Internal Revenue Service (IRS) for tax issues that include audits, collections, and appeals. Enrolled Agent status is the highest credential awarded by the IRS and is recognized across all 50 U.S. states. Elina and her husband are self -proclaimed foodies. They enjoy traveling, entertaining friends at their house, and spending time with family. Elina's son recently graduated from Florida Atlantic University with his Bachelor's degree in Accounting and has since joined the business.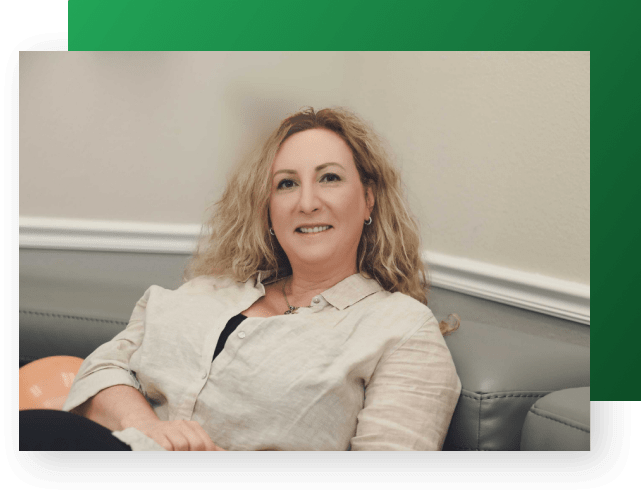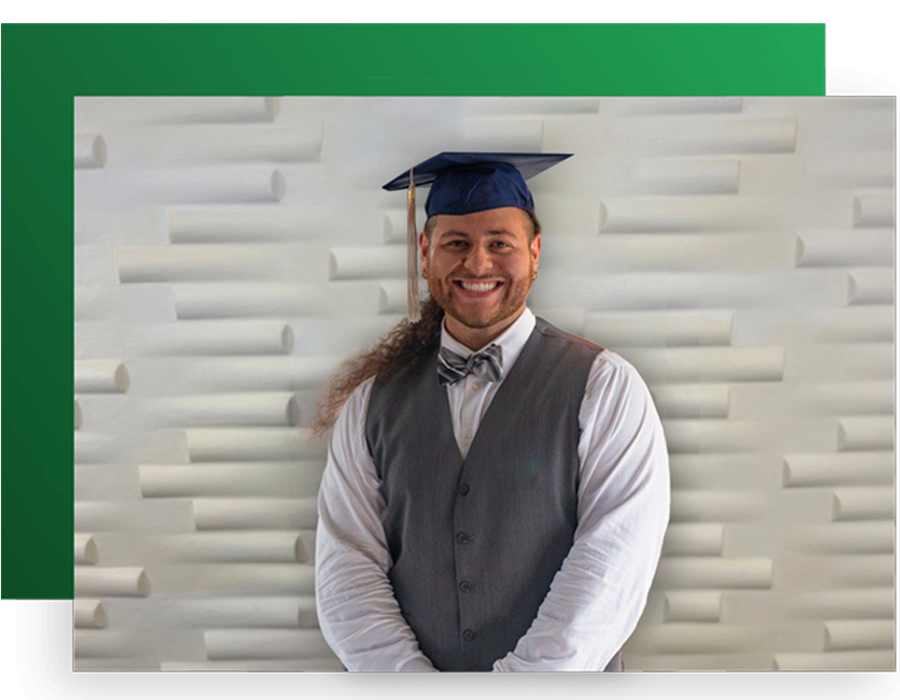 Have you ever met a native Floridian? Allow us to introduce you to one – our very own Daniel Linderman. If you noted that Daniel's last name is the same as the owner of our company, you are correct. We are very fortunate to be able to continue our generational legacy and are happy that right after graduating from Florida Atlantic University in 2021 with a Bachelor's Degree in Accounting, Daniel joined our firm. When not preparing your tax returns or assisting you with managing your books, Daniel enjoys weightlifting, traveling, going to concerts, and spending time with his rescued pit bull Chico.
Marina grew up in a small Siberian village in the Krasnoyarsk region. She graduated from the Siberian Transportation University in Novosibirsk, earning her degree in Accounting and Management. During her career, she has held various positions, from Junior Accountant to Senior Manager and even as a Consultant. Marina holds a certificate from Russia that is equivalent to the U.S. CPA designation. She is very adventurous and is not afraid to make changes in her life, so when she won a green card on her first attempt, she easily moved to the United States. As a Senior Manager at La Rusa since 2018, Marina is an integral part of the organization. Marina loves to travel and study psychology, but she will not accept an offer to jump with a parachute.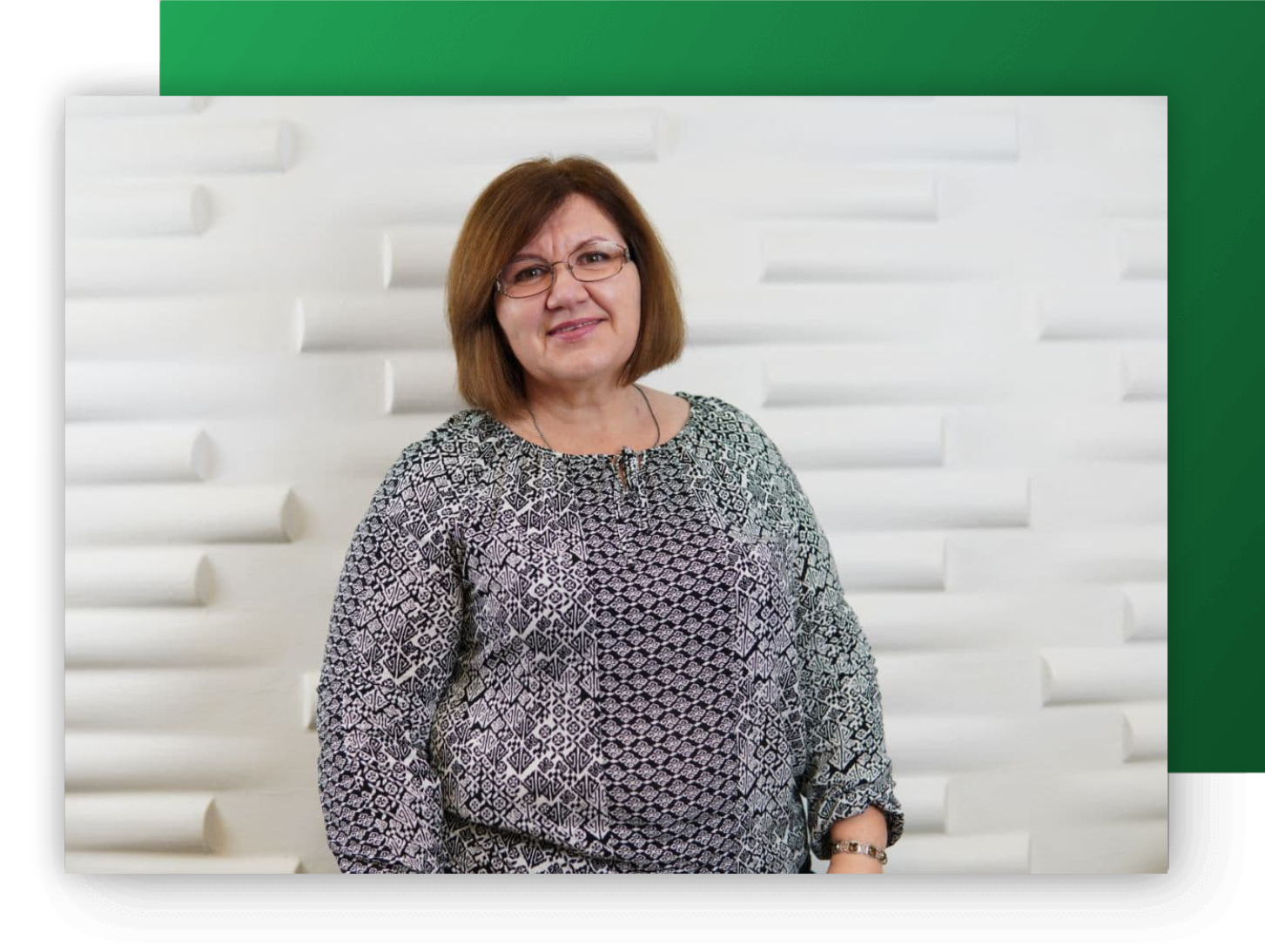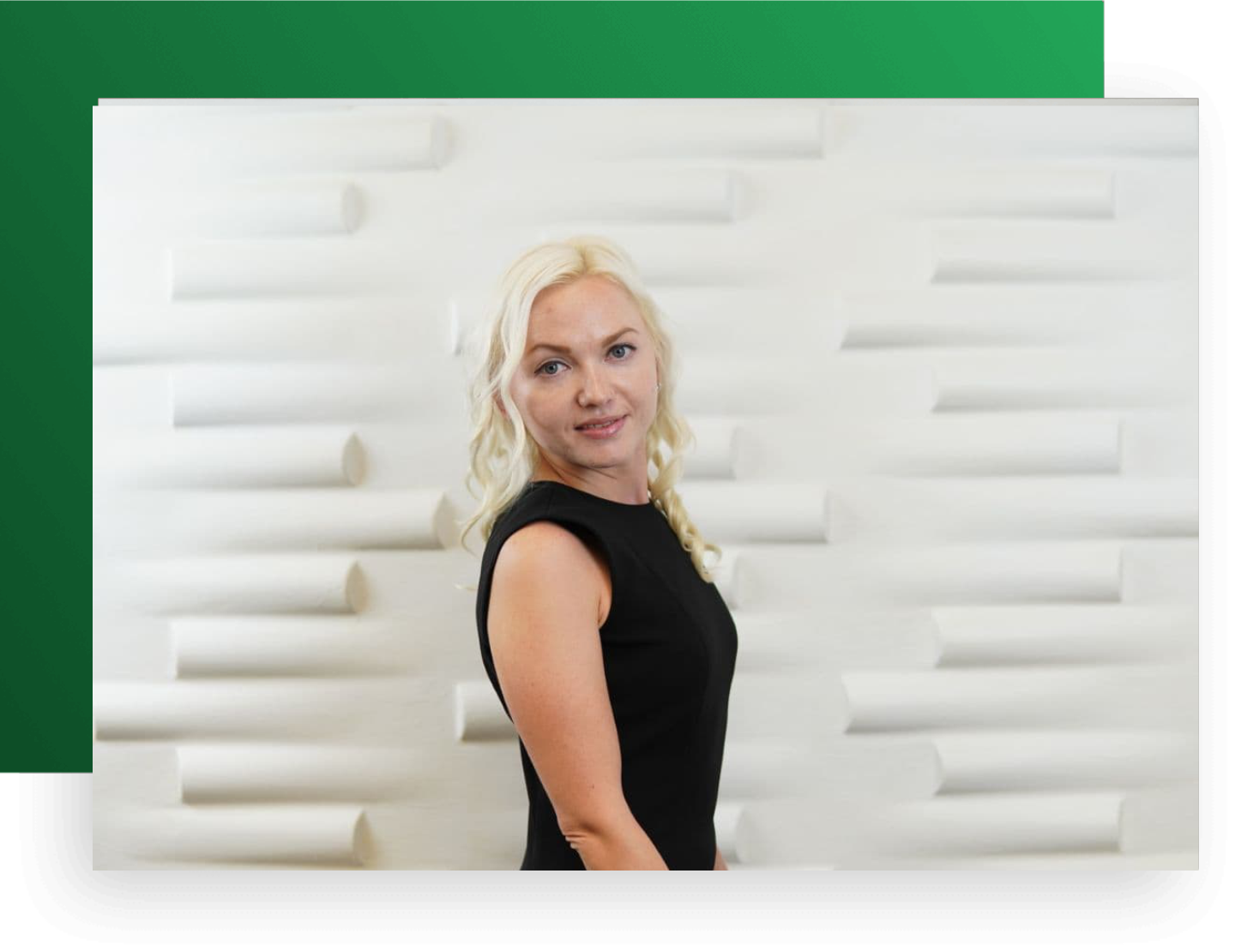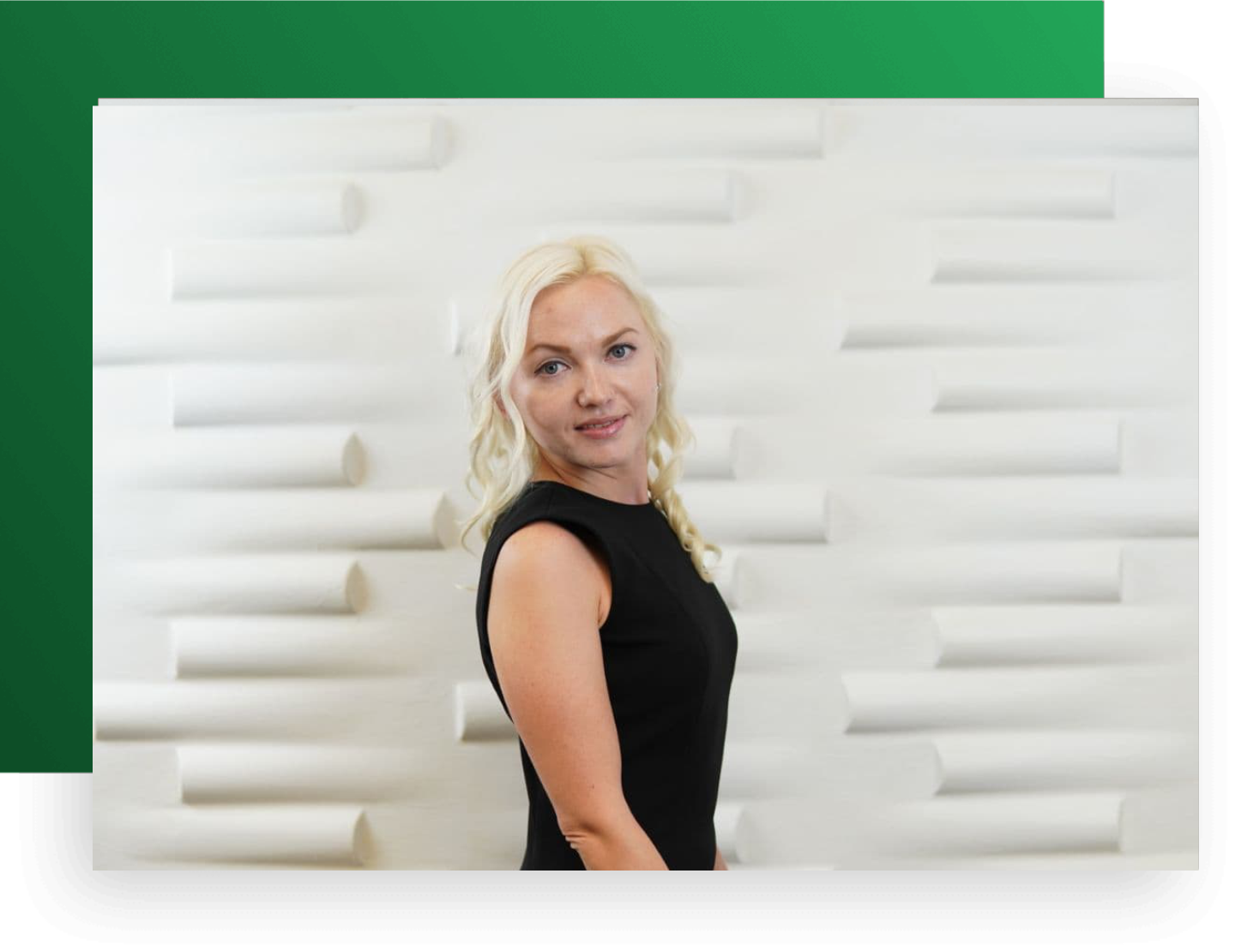 Formerly known as Marina. She was born in Kyiv, Ukraine. She graduated from the National Academy of Internal Affairs of Ukraine and, not daring to connect her life with law enforcement agencies, she immigrated to the United States. After living in Pittsburgh for two years she ran away from the cold north to sunny Florida to work for our company. Now her favorite hobby is exploring the beaches of the Gulf of Mexico. Mary has a background in insurance and law, is good with numbers, and is always happy to help you complete your tax return.
Ilona was born in a city called Frunze, located at the foot of the Tien Shan Mountains. Guess what city this is? That's right, that was the name of Bishkek, the capital of Kyrgyzstan. After graduating from the Faculty of Economics, Ilona worked for ten years in the field of Economics and Finance. However, suddenly fate gave her a surprise – winning the green card lottery, as a result of which Ilona and her family immigrated to the United States. After living for several years in Philadelphia, Pennsylvania, she moved to the sunnier and warmer Florida. If you contact our company to file a tax return, she will help you with joy and a smile, using her years of experience in the economic field. Ilona loves to spend her free time with family, singing, dancing, and just enjoying every moment of life.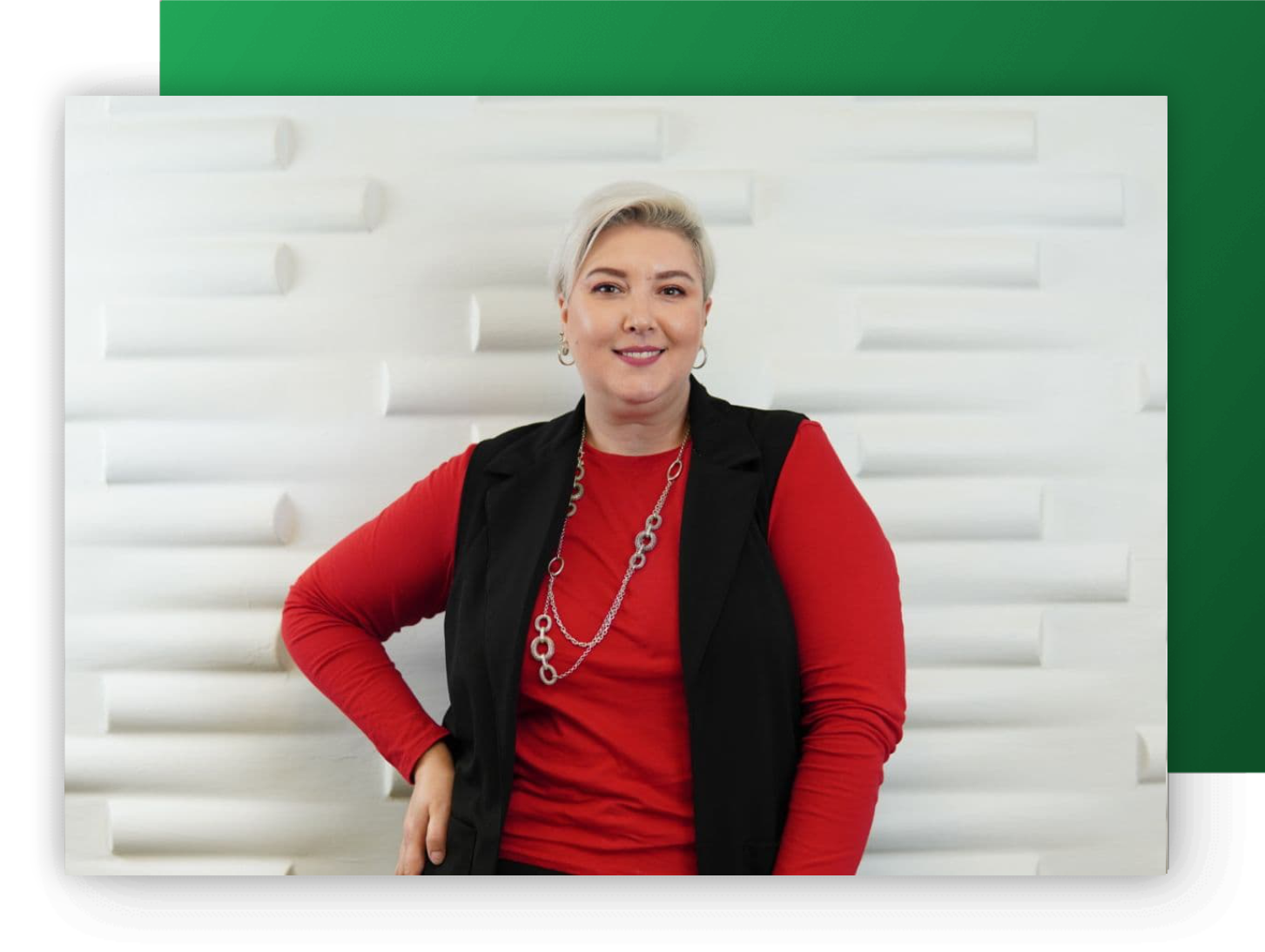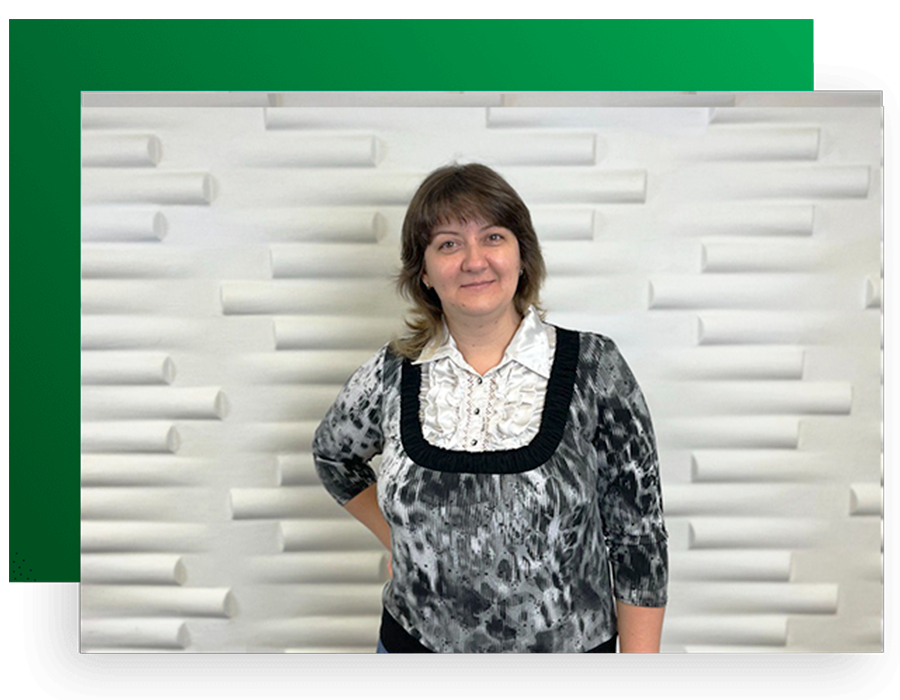 Do you believe that all accidents are not accidental? Natasha is sure she joined our team not by accident, but she was meant to work here. She graduated from a university in Yekaterinburg, Russia, and since she always excelled in English, she decided to specialize in translation studies. When the university added the German language to the program, she knew that it was time for a major change. The dean of her department suggested a new specialty – "Taxes and Taxation". Before immigrating to the USA, for 9 years, she lived in St. Petersburg, Russia, but always dreamed of living in a warm place, on the seashore. Dreams do come true, because now Natasha works in the USA, in a Russian-speaking accounting and tax firm, which is located just on the coast of the Gulf of Mexico. Natasha loves to travel. Prefers to drink coffee in the morning and herbal/fruit tea in the evening in the company of her beloved cat.
What associations do you have when you combine the smell of freshly baked croissants, the aroma of freshly ground coffee, and the word lion? If you ever had a chance to visit the most romantic city in Ukraine – Lviv, then you understand where our Natalya comes from. She graduated from the Ivan Franko National University of Lviv with a degree in Accounting and Finance in 1998. During her studies, Natalya fell in love with the accounting profession forever and passionately decided to devote her life to this. She has more than 25 years of experience in accounting in various fields – from a pharmaceutical company to a chess school. Natalya has a special passion for numbers, challenging tasks, and learning new skills. Therefore, after moving from Ukraine to the USA with her family in 2022, she immediately decided to learn all accounting and taxation in the USA and joined our team. In her free time, Natalya prefers to visit the theater with her beloved spouse and bake delicious cakes for her children.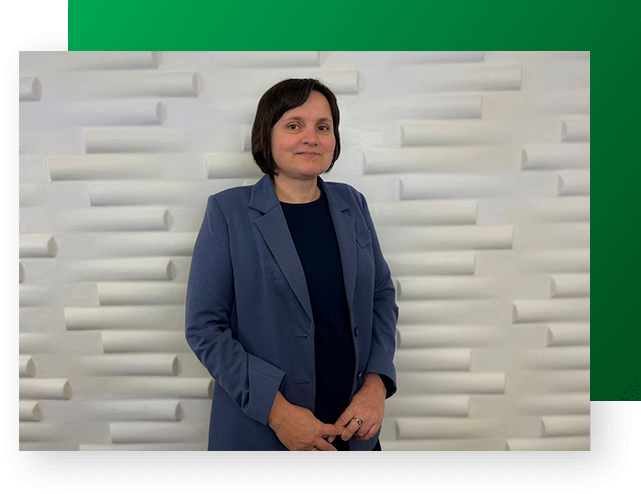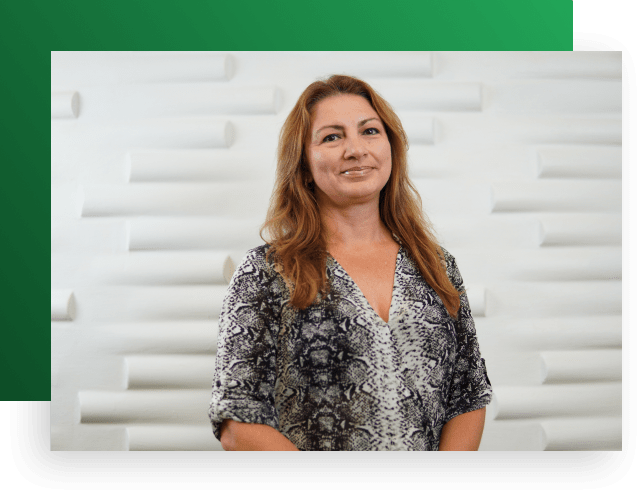 Lisa was born in Temryuk, Krasnodar Krai, Russia, but grew up in Havana, Cuba. Her parents met while studying in Donetsk, Ukraine. Although Lisa considers her first language to be Spanish, she is also fluent in Russian and English. Lisa graduated from El Instituto Superior de Deseño Industrial in Havana, Cuba. Lisa immigrated to the United States with her family in 2014 and is now a proud U.S. citizen. She has been a part of the administrative team at La Rusa since 2018, and you will hear her voice when calling the Russian or Spanish lines. In her free time, Lisa enjoys traveling, salsa dancing, and spending time with her wonderful daughters, dog, and two cats.
Katy is originally from Mexico City, the capital of Mexico. Her family relocated to the United States in 2002. After being Elina's client for almost 15 years, Katy joined La Rusa in an administrative role in 2018. Katy specializes in corporate formation and dissolution, multistate issues research, and compliance, as well as problem resolutions with the IRS. Just like all other members of the La Rusa team, she is multilingual, speaking English and Spanish. Katy is a proud mom of chihuahua Tony, who is the king of the house. When not at the office, you will find her dining out with her husband or attending church service with her daughter.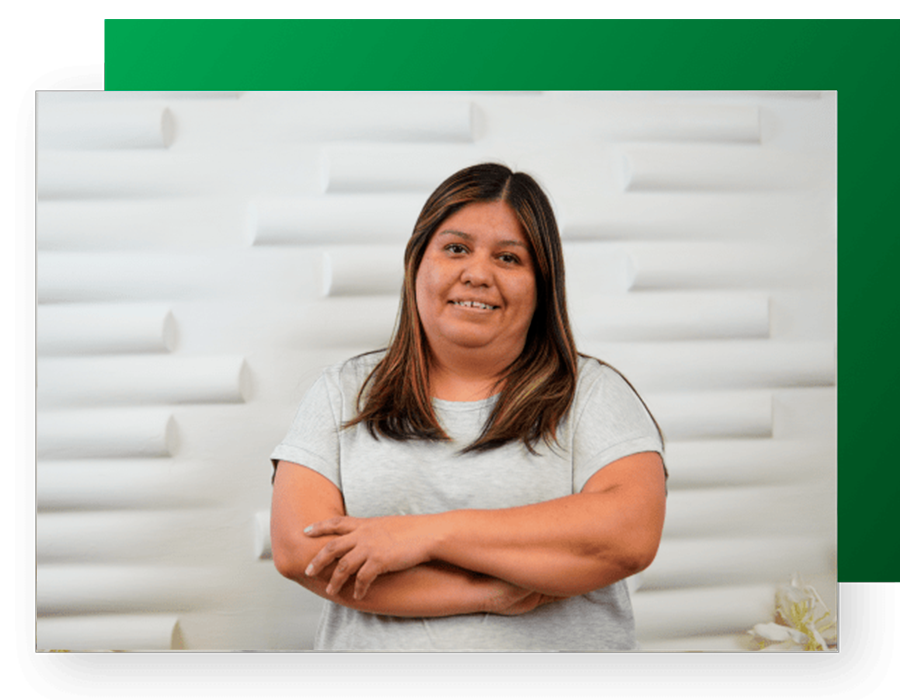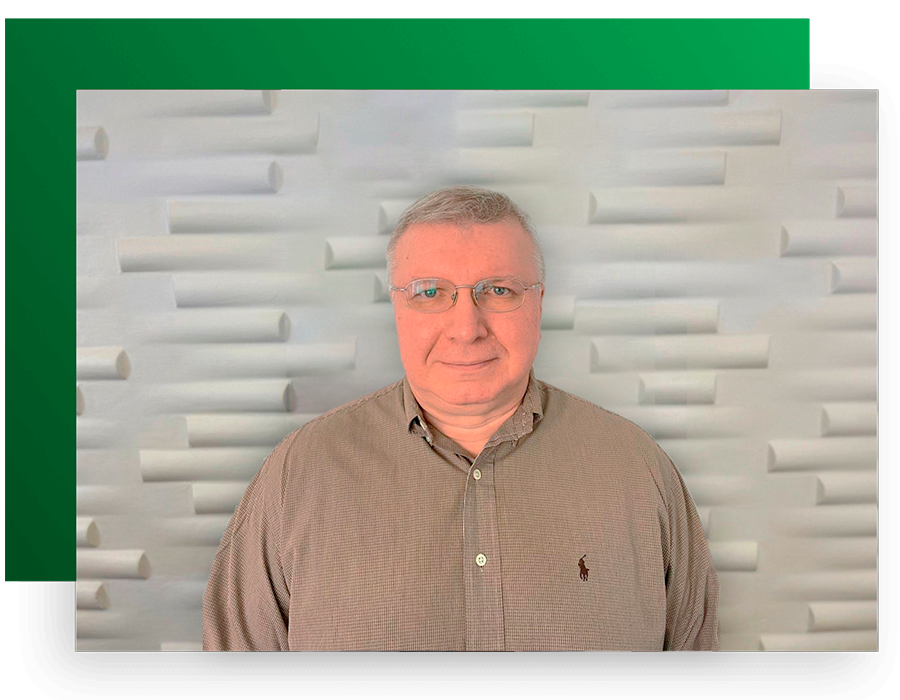 Roman was born in Ukraine. He graduated from Moscow State University with a degree in Advanced Mathematics. Roman considers himself to be a citizen of the universe, having lived in four different countries. Roman is fluent in English, Russian, and Ukrainian, and knows German. He held various positions in the financial services and insurance industry before joining the La Rusa team. Roman specializes in problem resolution with the IRS and state agencies, including unfiled tax returns, back taxes, IRS liens, and levies.
Evgenia was born in the capital of the Ural region – Ekaterinburg. Although Ural is called "the harsh land", its capital (Ekaterinburg) is recognized as an architectural treasure. Since childhood, Evgenia has absorbed a love for beauty and symmetry and became a student of the Ural State Academy of Fine Arts. However, after discovering that behind a beautiful facade was a boring job with drawings that did not fit in with her creative nature, Evgenia decided to switch gears to a more dynamic career and moved to the position of Assistant Director of a large company providing medical services throughout the Sverdlovsk region. But the wind of change was calling Evgenia's name and she decided to set herself a new life goal – to build her American dream. At the moment, Evgenia is actively preparing to move to the United States, while working remotely with our team, performing administrative duties, and actively engaging in an in-depth study of the English language. In her spare time, Evgenia enjoys traveling, photography, and playing the piano.